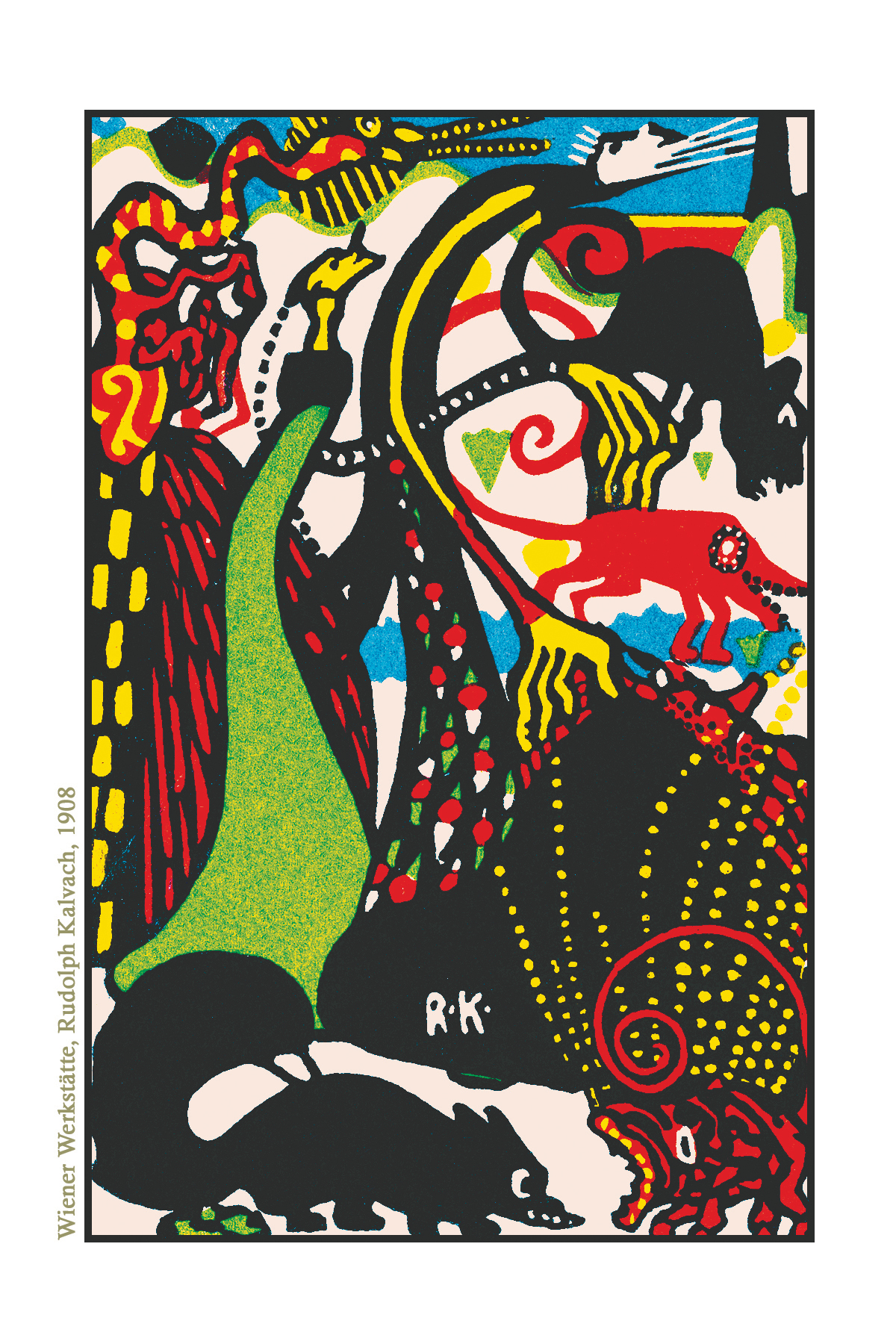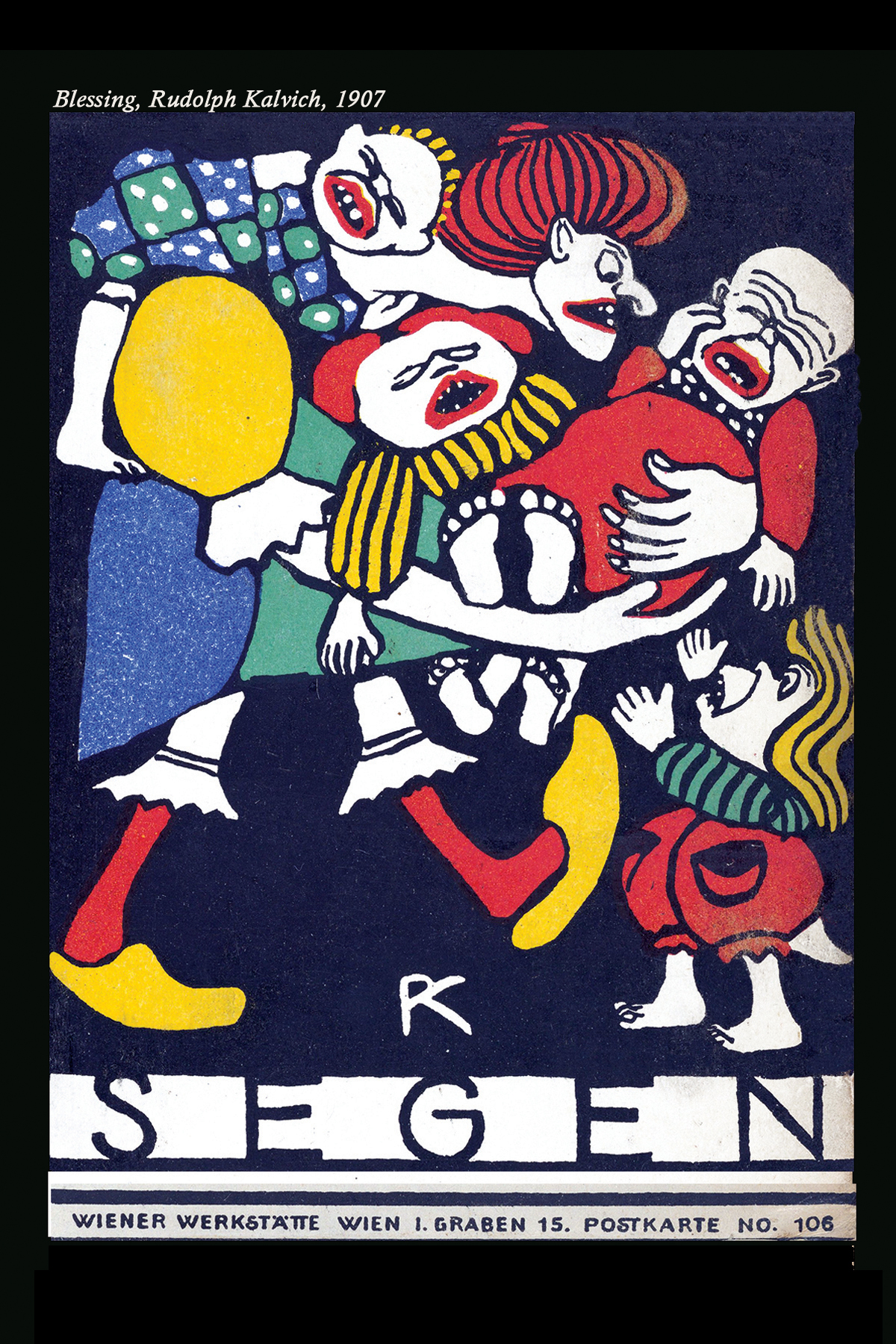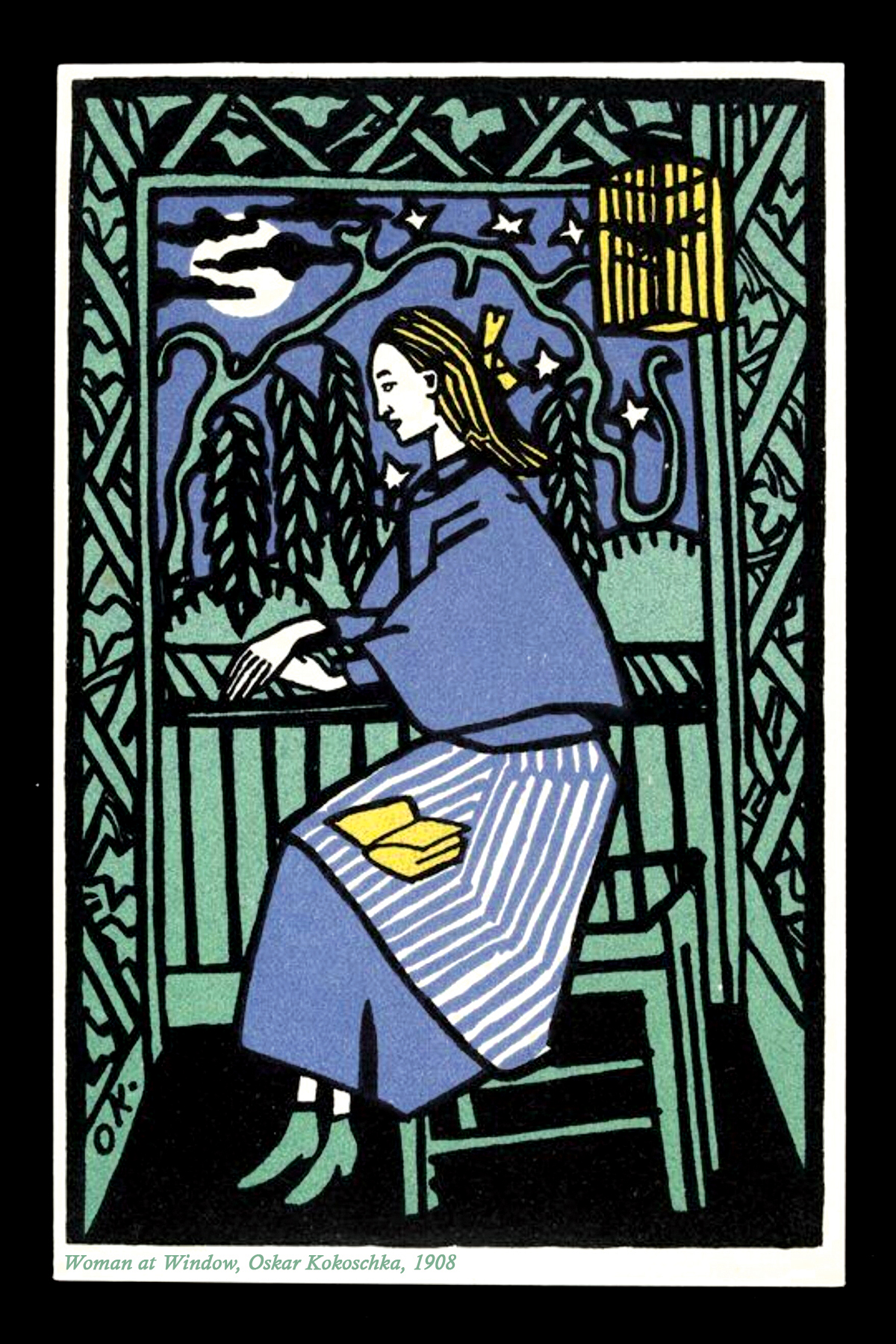 the wiener werkstätte ~ quote from wikipedia:

The Wiener Werkstätte (engl.: Vienna Workshop), established in 1903 by the graphic designer and painter Koloman Moser, the architect Josef Hoffmann and the patron Fritz Waerndorfer, was a productive association in Vienna, Austria that brought together architects, artists, designers and artisans working in ceramics, fashion, silver, furniture and the graphic arts. The Workshop was "dedicated to the artistic production of utilitarian items in a wide range of media, including metalwork, leatherwork, bookbinding, woodworking, ceramics, postcards and graphic art, and jewelry." It is regarded as a pioneer of modern design, and its influence can be seen in later styles such as Bauhaus and Art Deco.

Following World War I, the workshop was beset by financial troubles and material shortages. Attempts to expand the workshop's base were unsuccessful, as was a reorganization under the direction of Austrian artist Philipp Häusler. In 1926, Workshop financier Otto Primavesi's bank failed and the Workshop limped through the stock market crash in 1929. Ultimately it was forced to close in 1932.